Let's talk fall - and engaging employees! It brings us cooler temperatures (yes, please), changing leaves (for some!), fall sports, and the return of the heralded Pumpkin Spice Latte (PSL). Starbucks' PSL, and the expanse of seasonal beverages that followed, have become a cornerstone of the September Equinox for the 21 years since its inception. Indeed, the phenomenon is so substantial you can say PSL (or #PSL on social media) and many immediately understand your reference to the famous nutmeg-cardamom infused beverage. Now what's the connection to employee engagement? Just one sec.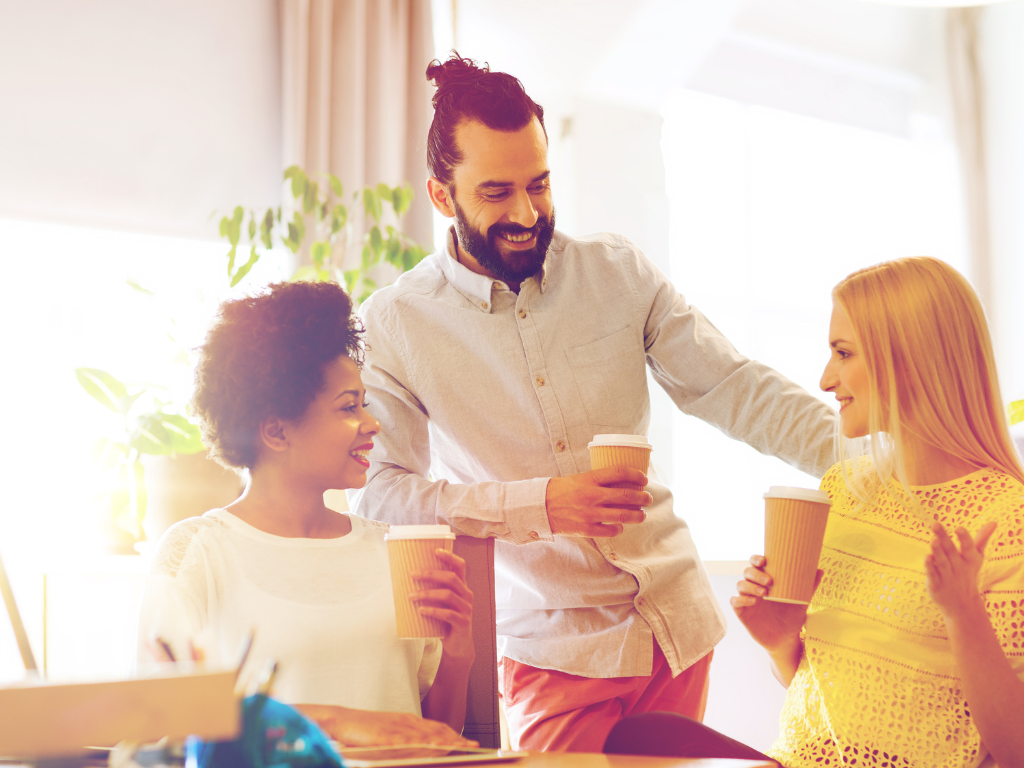 Employee Engagement Starts with Your Culture
The PSL has become a part of many people's love of fall, and part of our culture around fall. The return of sweaters, scarves, fall colors, and the anticipation of the holiday season are deeply entwined with the PSL. Starbucks engineers its marketing and imagery around these sensations to appeal to its core demographic and brand. With this they prompt nostalgia and the recollection of events and different stages of our lives (for example, I was in college when the PSL was created). In a similar vein, employee engagement efforts embedded with your culture and values will build greater excitement and commitment.
In addition to the culture connection, the PSL (or any product or promotion available for only a limited time) teaches us several key lessons for building committed and engaged teams.

A recipe for Engaging and Exciting Employees
For a Limited Time Only. The limited nature of the PSL is key to its success. When our choices are restrained, like with "limited time" offers, our desire and need for that option can increase – in psychology this resistance to constraints is called reactance. Integrating incentives and recognition creates a sense of urgency and greater commitment and urgency to act in return. Rewarding, recognizing, and reinforcing employee behaviors and goals, and having an intentional timeline for your engagement efforts (e.g., a planned calendar and strategy for your employee experience and engagement survey) will increase interest, participation, and ultimately a representative set of insights and results. For example, rewarding sales, safety, professional development, and participation in your wellness program at specific points throughout the year can entice and involvement. You can also create engagement programs to target specific groups.
Everybody's Doing It! As previously mentioned, you've probably noticed how PSL takes over this time of year. Consistent frequent reminders combined with the popularity of the product makes for a powerful one-two punch. Motivate a few initial employees to participate and you can quickly reach a tipping point where participation becomes the norm. For example, we worked with a team that started a developmental program to openly share professional goals for the quarter. Once a few employees started to share their goals, progress, and benefits the rest of the group quickly joined.
Grande with Two Pumps of Meaning, Please. Just as the PSL represents a love for all that is cozy and warm about fall, your engagement initiatives should be directly tied to the purpose and vision of your enterprise. A large retail company with close to 400 locations found a strong link between perceptions of purpose and meaning by employees and increased customer loyalty. They built relationships within and across stores with a range of social and educational events coupled with materials and resources that infused and reinforced their mission and purpose.
Everything remarkable, from an enterprise to a consumer product, starts with a clearly articulated definition of the why. What is the why behind your actions and strategies for the employee experience and engagement? The strategies above build compelling engagement programs. Driving an employee experience that increases commitment, retention, and the success of your enterprise starts with goals supported by intentional messaging and reinforcing experiences. Ultimately, your success is determined by how well your program focuses on the critical driver of performance for any organization….your people.
Start building a winning employee engagement strategy today.
Connect with our team