How to Improve the Candidate Experience
With all the technology and workforce shifts we can lose sight of our greatest objective for the candidate experience: nurturing a relationship.
Take a moment to experience the journey of potential future team members as they explore your brand - the ethos, promises, and vision that set you apart. In a world where candidates navigate waves of uncertainty, make your brand shine as a top employer of choice. Every step - from the application process and interviews to hiring assessments - isn't just a procedure; it's a prime opportunity to showcase the heartbeat of your culture and the dedication you pour into ensuring every new hire is poised for success.
In this guide, we'll show you how to improve your candidate experience, show you care, and watch the best talents gravitate toward you.
Where to Begin? Evaluating Your Candidate Experience
Before diving into candidate experience best practices, start by assessing and documenting the current experience your company offers. It's essential to have a candidate experience guide or framework that helps you consistently evaluate the journey you're offering.
When evaluating each step of your candidate's journey, there are three cornerstones for creating a positive candidate experience to consider:
Length
How much time does each step require to complete?
Content
How well does the content align with the role, your expectations, and the values and goals of your ideal candidate?
Brand
What message does it convey about your company's culture, values, and vision? Does it have the potential to convey anything that is inconsistent with your brand identity?
With each cornerstone, it's vital to evaluate and document. A unique candidate experience is crafted when you have a robust process for measurement and a clear vision for improvements.
Incorporating these three critical aspects into your evaluation process will ensure a holistic understanding of your current candidate experience and pave the way for making informed and effective decisions moving forward.
Three Cornerstones for Creating a Positive Candidate Experience
Time and candidate expectations
Using Realistic Job Previews to Improve the Candidate Experience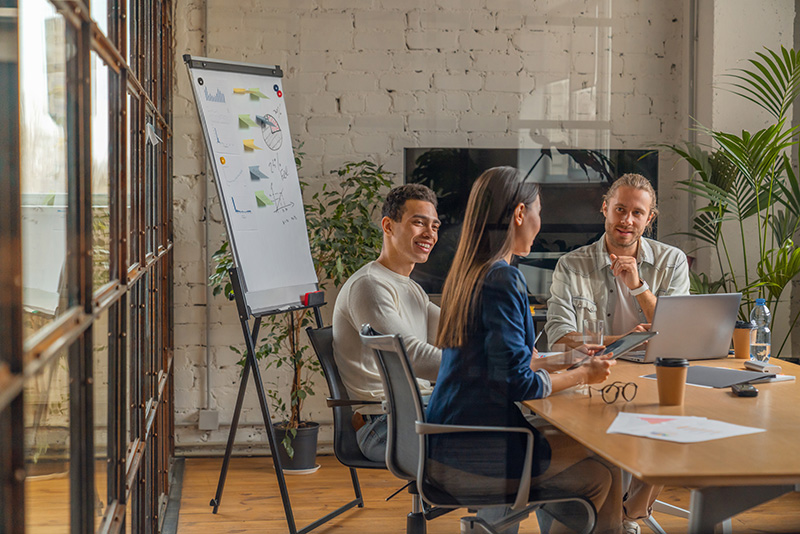 When working to enhance the candidate experience, delve deeper than just job perks. Offer a realistic job preview that provides a genuine glimpse into your organization's culture, values, and expectations. Let's explore why understanding the gaps in your culture and job demands is crucial for your brand and candidate experience.
Many employers focus on showcasing their strengths and creating an unforgettable first impression. While this is important, it's equally vital to be transparent about the challenges and demands of the job. This not only helps candidates make informed decisions but also aligns them with your organization's values and needs.
Differentiating your candidate experience has become more critical than ever, especially in industries facing talent shortages. Providing well-rounded information about your culture and expectations allows candidates to see if they match their personal values and needs.
Research has shown that realistic job previews increase candidates' ability to envision the position realistically and identify gaps between their preferences and core expectations. This leads to more informed decisions and reduces turnover and psychological strain in emotionally demanding roles.
Employer branding is about communicating the unique strengths and rewards of your organization. By emphasizing both the joys and challenges, you create an authentic and inspiring view of your enterprise.
To make this happen, you can develop interactive assessments and materials that educate candidates on their strengths and gaps compared to job demands and culture. By framing the difficult job demands candidly, you set candidates up for success and ensure they have a clear understanding of the role.
Gathering data on your culture and expectations is essential for creating a comprehensive realistic job preview. By incorporating objective and qualitative data, you can provide candidates with a genuine glimpse into your organization's culture and values. The pandemic has shown the significance of realistic job previews, especially for industries facing talent shortages. As the workforce moves through constant change and unpredictability, communicate that you elevate your candidate experience and employment brand by incorporating this powerful tool, and watch how it transforms your recruitment process for the better.

The Power of Candidate Experience Surveys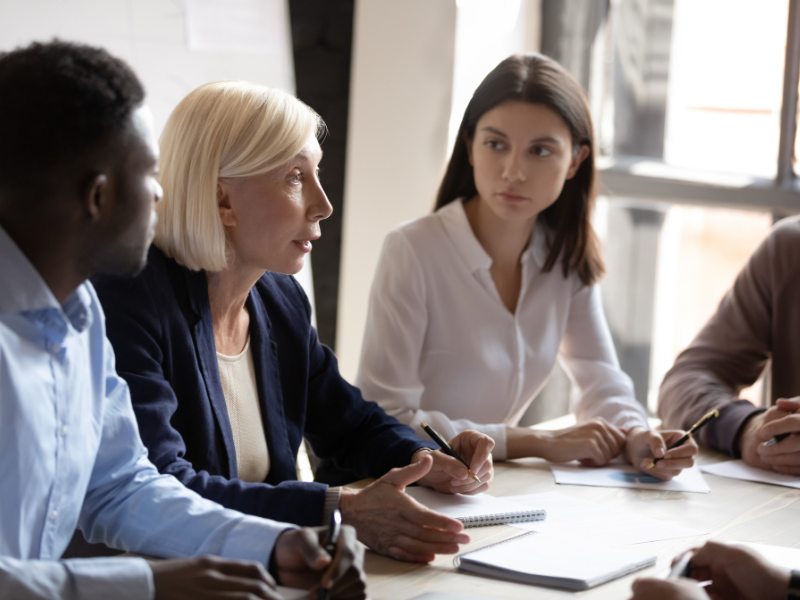 As part of your strategy to improve candidate experience, use candidate experience surveys. These cost-effective tools provide insights into the recruitment journey, highlight areas for enhancement, and have been shown to increase candidate completion rates by up to 13% and reduce time-to-hire by over a third.
Candidate experience surveys are structured questionnaires or assessments designed to gather feedback from candidates about their recruitment journey. These surveys are crucial because they provide direct input, which helps HR professionals identify areas for improvement in communication, transparency, and efficiency. Furthermore, surveys positively impact employer brand reputation, influencing 90% of people's attitudes toward a company. Data from these surveys drives decisions, streamlining the hiring process.
To maximize the benefits of these surveys, we recommend using a mix of closed and open-ended questions, choosing optimal timing and distribution channels, assuring candidates of confidentiality, and following up to build connections. Regularly reviewing survey results and implementing changes ensures continuous improvement.
Closing the loop by communicating survey results to stakeholders, sharing success stories, benchmarking results, and encouraging employee referrals further leverages candidate feedback. Ultimately, implementing candidate experience surveys helps create a remarkable candidate experience, attracting top talent and fostering employee success.
How Candidate Experience Best Practices Foster Well-Being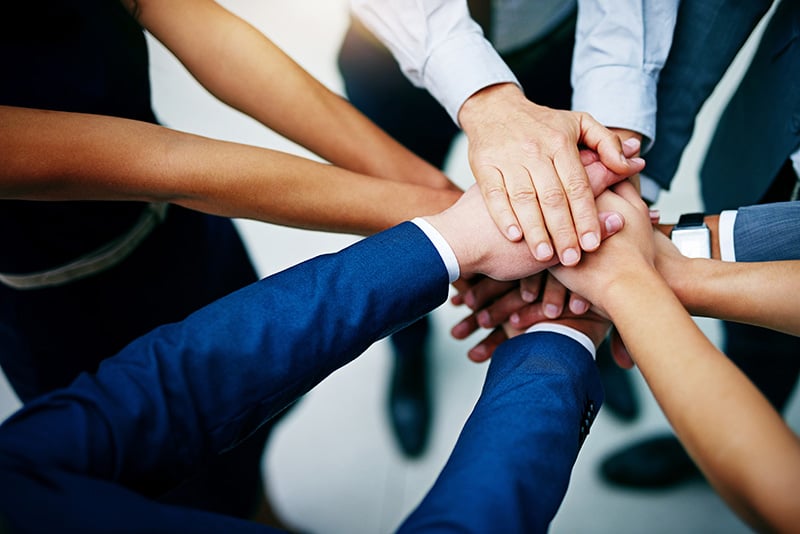 Change is a constant in recruiting. Successful outcomes go beyond just filling positions. The true key lies in the relationships we forge during the hiring process and the candidate experience we create. These relationships set the stage for engagement, resilience, and commitment from new hires, especially during those critical first 90 days.
The candidate experience serves as a barometer for what potential employees expect from your organizational culture. It influences their connection with your core values and strategic vision. It's not just about smooth touchpoints; it's about building thriving relationships from the candidate experience. Ensuring a positive candidate experience has an impact on not just the recruitment phase but the overall well-being and longevity of an employee within the organization.
To maximize your organization's impact on employee well-being and business success, consider the following candidate experience best practices:
Set yourself apart as an employer with a high bar for satisfaction
Treat candidates with respect, transparency, and understanding during the recruitment process. Engage them with relevant information and provide opportunities to showcase their skills. Building a trusting relationship early on sets the tone for satisfaction and trust throughout their employment.
Educate on your values and culture
Candidates form opinions about your organization from the application process itself. Negative experiences can influence their perception of your brand and influence their future decisions as potential employees or customers.
Grow trust and authenticity
Clear and timely communication during the hiring process establishes trust and sets realistic expectations for the role. This contributes to improved job satisfaction, reduced job stress, and increased psychological safety.
Make it simple
Simplify and streamline the application process to minimize candidate frustration and respect their time. Utilize technology, like Applicant Tracking Systems (ATS), to enhance efficiency and ease of use.
Demonstrate empathy
Show genuine interest in candidates and make efforts to understand their unique needs and goals. Automated personalization, such as addressing candidates by name in emails, can foster a sense of belonging.
Gather useful candidate feedback
Implement two-way feedback, especially for candidates who have reached the interview stage. Sharing constructive feedback and discussing strengths can help candidates align their values and goals with those of the organization.
Takeaways
The candidate experience is not just an isolated part of the hiring process; it's the foundation of your relationship with potential employees. Building positive candidate experiences is not only ethical but a strategic advantage that drives employee well-being, productivity, and retention. By fostering trust, transparency, and personalized interactions, you can create a workforce that is engaged, committed, and passionate about contributing to your organization's success. So, invest in the candidate experience and witness the powerful impact it can have on your company's growth and reputation.
Conclusion
The candidate experience, fundamentally, is a relationship: from first impression, application, communication, interviews, to hiring or concluding the process. The more we focus on nurturing a relationship between our organization, culture, employees, and the candidate the more likely we'll forge a positive connection. The candidate experience is the face of the company's culture, values, and brand as perceived by potential employees. This experience plays a pivotal role in shaping a candidate's view of an organization and can significantly influence their decision to accept a job offer, or even to continue through the recruitment journey.