We've all heard the age-old saying: "Teamwork makes the dream work." While it may sound like a cliché, there's a reason it endures. Collaboration is the foundation of success for any organization, as it allows for the full spectrum of creativity to flourish and ensures that no perspectives are lost. Without teamwork, we risk falling behind, missing out on invaluable insights that can only emerge through collective effort.
What Do We Really Mean by Collaboration?
Forget about just sharing the workload; true collaboration is a potent fusion of unique skills, resources, and ideas, culminating in game-changing results. In a collaborative environment, different levels and departments unite for a common goal, generating outcomes that wouldn't be possible individually or without intentional thinking.
Of All the Areas to Focus On, Why Collaboration?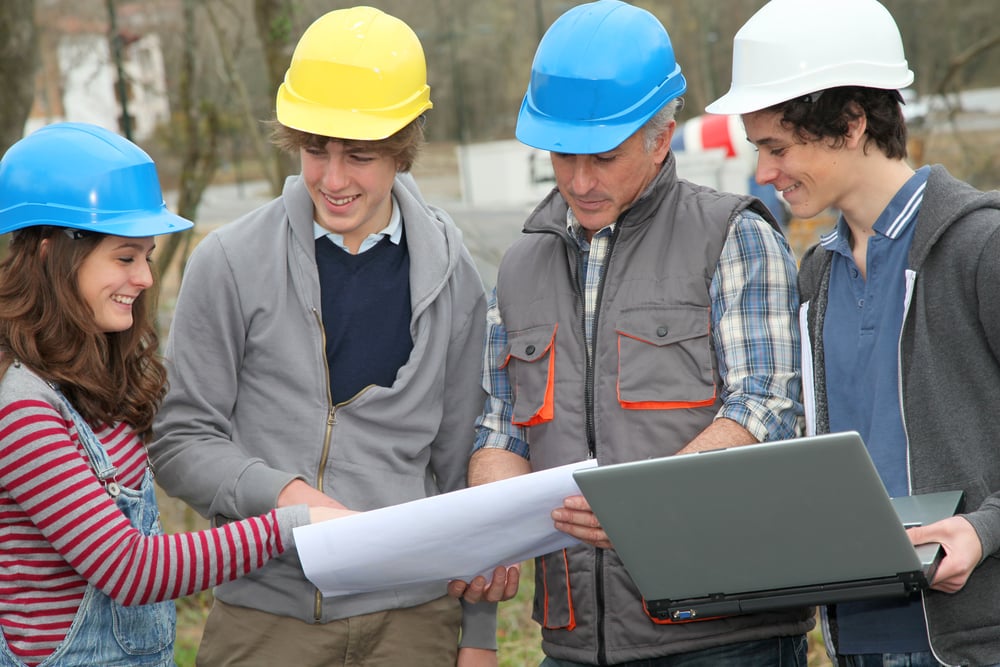 For starters, collaboration isn't just good for employees—it's essential for sustaining our culture and results. From delivering superior customer service to maximizing ROI, the magic happens when people come together. What's more, collaboration enhances your workplace culture, employee satisfaction, and retention rates. From partnering with organizations on engagement and retention we find that perceptions of teamwork and positive collaboration are linked to:
2.3 times greater retention of frontline and entry-level employees
36% greater shared understanding of the culture and core values
28% agreement with the organization's strategy and confidence in the organization reaching its goals.
Rewards of a Collaborative Workplace
These findings highlight the multiplicative gains of incorporating collaboration in decision-making. Specifically:
🔷 Results: Collaborative efforts lead to breakthrough solutions, drive creativity, and foster an environment where innovation thrives.
🔷Engagement and Commitment: Employees feel a sense of belonging, ownership, and camaraderie when working together.
🔷Development and Growth: Collaboration acts as a natural onboarding and skill-sharing mechanism, making it a win-win for both new and veteran employees.
The Ultimate Collaboration Blueprint

While collaboration seems like common sense, it's easy for the whirlwind of our daily operations and urgent priorities to cause us to take an approach to decision-making that avoids team input. Slowing down our thought processes and looking hard at our systems helps us see blind spots where teamwork could make a key difference in results and engagement.
For example, we often encounter organizations that use one-on-one decision-making for key decisions between organization-wide and operation-specific leaders. While it may seem effective and efficient to collaborate just between, let's say, a C-level leader and the head of a department, we might overlook how the decision affects other departments and their potential to create an even stronger solution and implementation.
Let's say we've thought intentionally and have our team in place. Here are a few prerequisites for using collaboration and teamwork to drive engagement and results.
Accountability: Establishing accountability is the cornerstone of a successful collaborative environment. When we make decisions together, we feel invested and accountable to results.
Trust: No collaboration can prosper without psychological safety and trust among team members.
Positive Mindset: Approaching problems as opportunities for growth is vital.
Pacing: Maintain a dynamic pace to keep enthusiasm alive. Set deadlines and create a sense of urgency that keeps collaboration moving.
Don't force it: Ensure the task at hand truly benefits from collaborative efforts.
Instantly Apply These Pro Tips for Effective Teamwork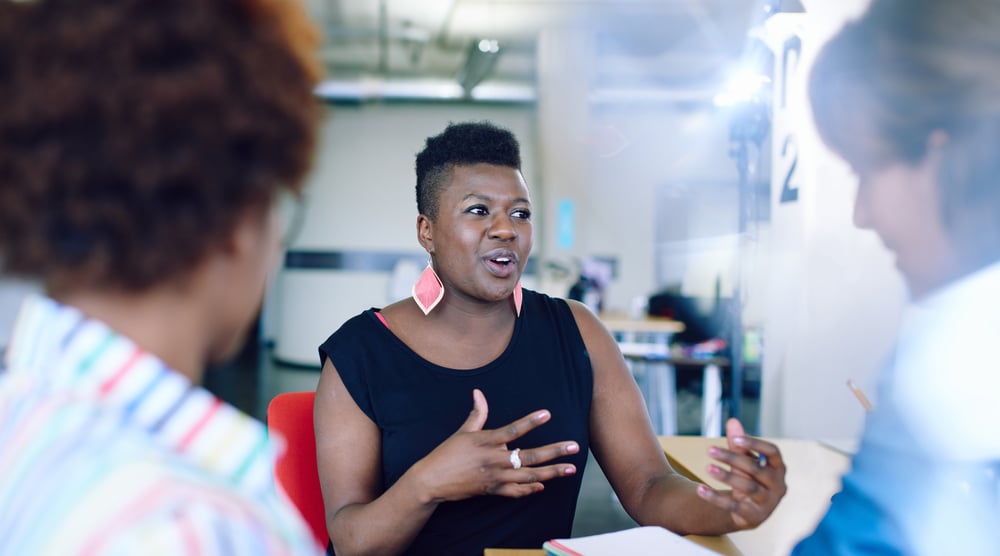 Follow these sometimes-overlooked tactics to keep your teams together and focused on results:
Keep Teams Compact: Smaller teams lead to greater visibility of individual contributions. Staying within five to seven team members is ideal. It might seem beneficial to add members to the team once you get started; we've found subcommittees or advisory groups are a great alternative to this to divide your mission among expert team members who are not in the original group.
Clarify Objectives: Set achievable goals and let your team know what success looks like. Seek everyone's input to build accountability. Consider recapping these objectives in each meeting.
Diverse Contributions: Create multiple ways for team members to contribute, allowing for individual strengths to thrive. Use your organization's communication technology to allow for idea sharing and updates fluidly.
Celebrate Wins + Connect to Your Value Proposition and Culture: Celebrating wins is powerful – even more so when you can connect accomplishments to your organization's values and identity.
Collaboration Blockers to Avoid
Active involvement in the how of getting things done: Micromanagement dampens creativity and trust. Let teams manage themselves.
Poor Project Allocation: Don't let collaborative tasks lead to burnout. Are collaborators set up for success with complementary skill sets?
Lack of purpose: No one wants to feel like they're squandering their most valuable resource. Ditto for a group whose mission is not clearly connected to your vision, value proposition, or culture.
Seal the Deal with a Culture of Innovation
People are wired to collaborate. So make it easier for them to do so in your organization! Investing in a collaboration-first approach not only benefits the employees but also creates a ripple effect of success across the entire organization.
Ready for the next step? Receive our e-Book on building collaboration within your culture.