It is no secret that many company leaders face the challenge of fostering engagement and increasing retention within their workforce. This is easier said than done because the key to engagement is not prescribed program, nor is it an inherent part of employees' experience. Rather, engagement is the result of their experience. The strong relationship between the level of employee engagement and organizational performance makes this distinction immensely important and raises the question of how to maximize engagement.
Cultivating a Positive Employee Experience
The Employee Experience and Results Tree™ shown below helps explain the relationship between employee experience and engagement. The Tree illustrates the path to an engaged workforce and the results that can be expected. It is a tool that helps company leaders understand the importance of engagement and ensure that there is agreement on the actions needed to develop and sustain an engaged workforce.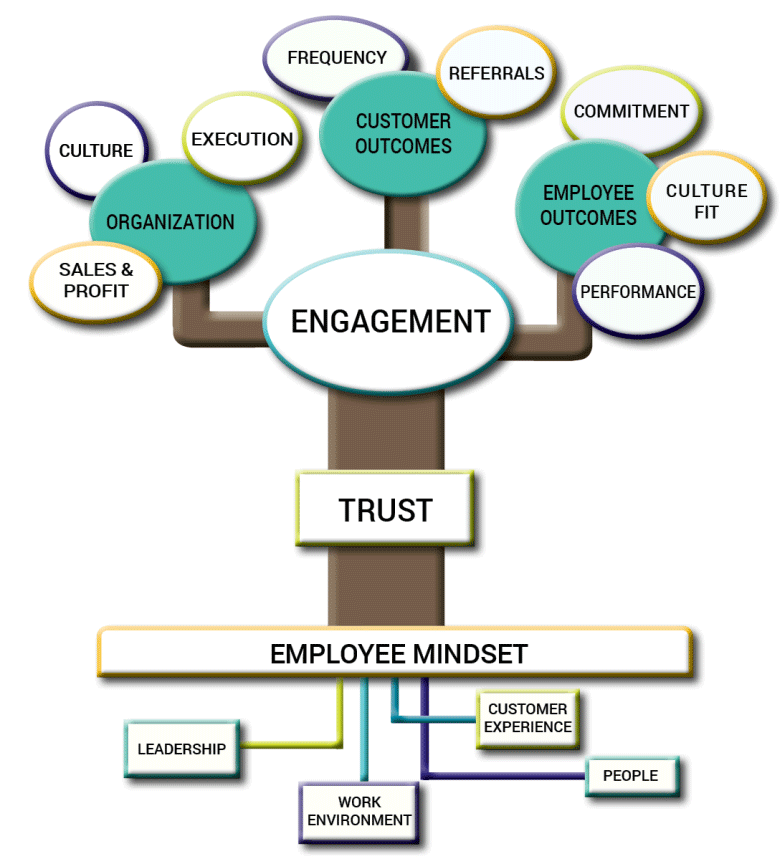 Like a tree, which is only as strong as its roots, the level of employee engagement within any organization is limited by the strength of the employee experience.
In our whitepaper, you'll lean how to cultivate a positive employee experience and build the four key factors that define the employee experience and influence engagement. To continue reading, download the pdf below.