Five Myths About Assessments That Shouldn't Get In Your Way
Hiring Assessments: a powerful and essential solution for hiring even
in a talent shortage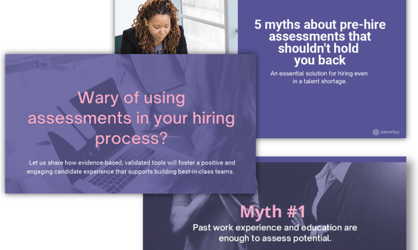 Maybe you're hearing that you should remove, or not even consider using, assessments to your hiring or promotion process. Perhaps you've asked this question yourself. We find there are a few core myths about using assessments, especially in a turbulent time, that are usually false and shouldn't stop you from using the tools as part of your talent acquisition – or even promotion and development – processes.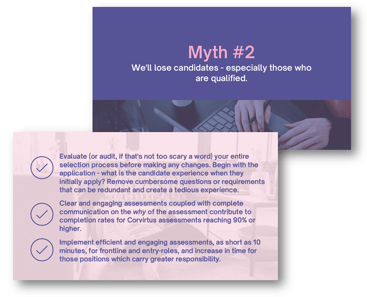 Learn common misconceptions about hiring assessments so you can build a more effective and industry-leading hiring process.
Are myths preventing you from using assessments and hiring remarkable people?
Download Our eBook: Five Myths About Assessments That Shouldn't Get In Your Way