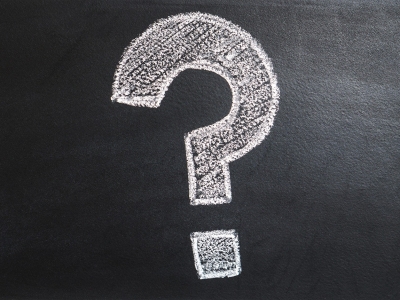 In this three-part "Ask an I-O" series, we have asked three of our experts at Corvirtus to weigh in on a variety of topics addressed through research in the field of Industrial-Organizational (I-O) Psychology, the science of human behavior in organizations. I-O Psychologists and practitioners conduct research in areas such as employee selection, engagement, motivation, and performance, and leverage that information to develop practical solutions for improving organizational effectiveness. In this series, we have asked our experts to address topics such as improving employee retention, AI in employee selection, and the science behind pre-employment assessments.
We've asked Jennifer Yugo, PhD, our Managing Director, several questions around the science behind pre-employment assessments. Jennifer earned her PhD in I-O Psychology at the nationally ranked Bowling Green State University doctoral program. She is responsible for leading Corvirtus efforts to build solutions that improve employee fit, performance, engagement, and retention for organizations across a variety of industries.
How are candidates evaluated on assessments?
With an assessment, candidates are evaluated across numerous responses or data points. These are combined to create a score. One 'wrong,' or lower scoring response will not disqualify a candidate on our assessments. This is different from many job applications when you may choose to have knock-out questions. With our assessments, we are looking for trends in behavior across items, situations, and types of questions. Candidate responses, as a whole, are compared to records we have of employees in similar roles. We look to see where a candidate's score falls – is it similar to those who were strong, average, or poor performers in that competency. This determines the result.
What is a validated assessment – and why is that important?
An assessment is validated when existing data is showing its relationship to performance. Validation starts with developing an assessment.
We first start with a precise understanding of what we want to measure (sometimes called a construct) and the behaviors and results we expect it to influence. Then, once the assessment is created we 'test the test' to make sure it predicts the behaviors and results it should, distinguishes strong from poor-and-average performers, and is calibrated appropriately.
We use this information to set benchmarks (In Industrial-Organizational Psychology, we often call them cut scores or cut-off scores) to determine when candidates are flagged as having strength in a particular trait, skill, or competency, and when suggest discontinuing, or failing, a candidate. The benchmark for discontinuing is set where we know from current employees the probability of success on the job is low.
Should I validate tests for my specific organization and positions?
Validating assessments for the positions you are using them for at your organization is incredibly useful for several reasons:
Although our tests and assessments are validated for the traits, values, skills, and abilities, every organization and position is different. In addition, while customer service, teamwork, and attention to detail are essential for a specific position – what should be valued most in evaluating candidates? Validation will answer this question

What traits, skills, and approaches are most important for your new hires to be prepared to deliver the unique type of service you want them to? You can see how this quickly becomes complex – and why a quick validation to 'test the tests' is worthwhile.

Because an assessment with tests proven to predict performance for your specific roles provides a greater level of accuracy, validated assessments give the highest degree of legal defensibility.

Validation also allows us to build shorter assessments. With a validation study, we can see what predicts performance with a strong degree of certainty – and eliminate scales and tests that add less predictive power.
How often are the assessments evaluated to make sure they're the right fit for my company?
We make this an ongoing process. We collaborate with you to gather turnover, sales, and average tenure by position, retention, and key business results regularly. We measure:
Performance differences in department, region, and/or location sales, retention (e.g., average tenure by position), turnover, and any objectives and key results by compliance with the assessments. Managers who are more compliant in using the tools will achieve higher results.
How specific tests and overall assessment results are linked to individual performance in key areas. How are high potentials who perform, fit and live your culture and brand, and stay performing on the assessments? The answer to this allows us to continually fine-tune assessment content and scoring to accelerate your ability to build strong high-performing teams.
Corvirtus predictive hiring assessments can deliver four times the amount of job-related information as a traditional interview.