Being adored is an off label to affix to a leader, except when you stop to think about what adore means: "to regard with the utmost esteem, love, and respect." An adored leader is one who earns a reputation for personal goodness and achievement. In a world where trust of leader is on the decline, honorable character is more important than ever before.
Tom DeCotiis draws on lessons learned throughout his long career as a teacher, company founder, and trusted advisor to convey a message of the "what and how" of values-based leadership that marries its principles of caring and achievement to the challenges of effective day-to-day leadership.
Dr. DeCotiis skillfully mixes his interesting personal narrative with actionable and insightful instruction, and from the world of business, sports, and entertainment, to create a valuable guide for leaders who want to earn the esteem, love, and respect of their followers.
Be The Leader Your Team Needs You To Be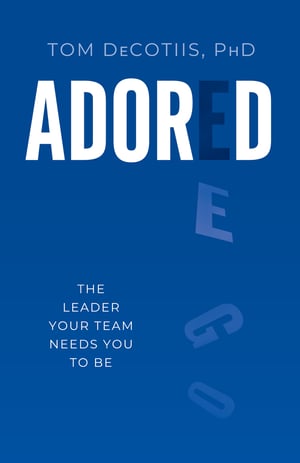 What leaders are saying about Adored
"This book is wildly valuable. It should be required reading for anyone leading or desiring to lead. It expertly breaks down the leadership journey into components that can be studied, understood, and thus mastered."
Dan Simons, Founder & CEO, Founding Farmers, Inc.
"This book forced me to check in on my own leadership attributes and the culture I'm building in our company. I thank DeCotiis for providing an actionable piece of literature and the five questions every leader needs to address."
Jeremy L. Davis, Managing Director, Ameriprise Financial Services, Inc.
"This book is fantastic. It's the practical guide, a path . . . or more appropriate, the formula that I am using to improve and try to become better, the best leader I can be."
Steve Newton, Founder & CEO, Mission BBQ, Inc.
"The book makes being an adored leader tangible, actionable, and achievable for all through the establishment of the right habits. DeCotiis is a fantastic storyteller."
Jennifer Saavedra, PhD, SVP, Human Resources, Global Sales, Dell, Inc.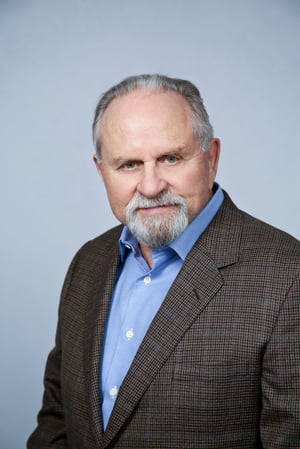 About the Author
Tom Decotiis' first leadership gig was as the owner of a hamburger stand on the border between Inglewood and Watts neighborhoods of Los Angeles, California. When the Watts riot of August 1965 occurred, his business almost didn't survive. Everyone was afraid, many were armed, and life seemed to hit a pause. With his team's help, Tom was able to rebuild the business to where it had been before the riots. It was a difficult time, but he learned a lot, and good things came from the experience.
For example, Tom acquired a much deeper appreciation for what people need at the level of their DNA: to belong and to have significance. This experience led him to complete his education. Tom went on to earn an MBA from California State University, Long Beach and a PhD from the University of Wisconsin, Madison and, from there, to appointments on the graduate faculties of Cornell University and the Daria Moore School of Business at the University of South Carolina.
Since that time, Tom has had many leadership roles. He was a member of IBM's advisory board during its turnaround days and served on the board of several not-for-profits organizations and a couple of for-profit companies. He was a trusted advisor to the leaders of several companies and non-profit organizations, and had direct involvement in the founding of several companies. He was also a member of the turnaround teams at Greyhound Bus Lines and Darden Restaurants, and co-founded Corvirtus, a company that has thrived for more than forty years.
Tom has published more than 100 articles and one other book: Make It Glow: How to Earn a Reputation for Human Goodness, Flawless Execution, and Being Best-in-Class.